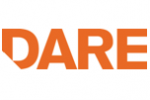 101 New Cavendish Street
London W1W 6XH
United Kingdom
Philosophy & Competitive Advantages
We believe in Commercial Creativity. This means creating ideas that help connect a brand with consumers and propel it forward. Commercial Creativity is not confined to paid for spots and space. Commercial Creativity means imaginative ideas that solve brand challenges. These may be killer insights, new product variants, packaging ideas, mobile applications, media idents, CSR initiatives – anything creative that adds commercial value to a brand. Most clients need more than one agency. Most agencies find it tough to work with other agencies. Most networks force their agencies to work together. At Cossette, we're different We're a multi-disciplined community where each group agency is able to be an entrepreneurial leader in its field. When our agencies - MCBD, Elvis, Dare, Spike, Band&Brown and Identica - work together, they do so as equal partners, with an appointed lead agency appropriate for each brief. We call this convergence.
Network Description
We joined the Cossette Communications Group in 2005. Cossette is the largest communications group in Canada. In recent years it has expanded across North America and into the UK, by acquiring stakes in like-minded companies. We therefore have access to best of breed companies, who share our entrepreneurial attitude and philosophy.
Local Representation
In the UK our sister agencies include: Elvis (DM & Sales Promotion), Dare Digital (Digital), Spike (Digital), Band & Brown (PR), Brando (PR) and Identica (Brand Identity & Design).
Trade Organizations
Marketing Society (MS)
Institute of Practitioners in Advertising (IPA)
Account Planning Group (APG)