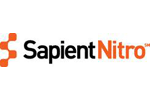 SapientNitro Europe,
London
Eden House 8 Spital Square Eden House
London E1 6DU
United Kingdom
Phone: (0) 207 786 4500
Fax: (0) 207 786 4600
Country Phone Code: 44
Sneakerpedia - "Sneakerpedia"
Foot Locker
Title
Sneakerpedia
Agency
SapientNitro Europe
Advertiser
Foot Locker
Brand
Sneakerpedia
Product Category
Shoes
Campaign Name
Sneakerpedia
Country of Production
United Kingdom
Media Type
Web Film / Viral
Awards
International ANDY Awards, 2012 (SILVER) for Fashion Apparel & Accessories
Eurobest, 2011 (Gold Eurobest) for Community Applications
Eurobest, 2011 (Silver Eurobest) for Other Consumer Products
London International Awards - LIA, 2011 (Bronze Winner) for The NEW Category
Cannes Lions International Festival of Creativity, 2011 (Gold Lion) for Clothing, Footwear & Accessories

| | |
| --- | --- |
| Chief Creative Officer | Malcolm Poynton |
| Project Manager | David Mercado |
| Account Director | James Graham |
Story

Sneakerpedia.com: A sneaker community powered by Foot Locker. Sneakerpedia is the world's largest sneaker archiving project and the first ever visual-wiki designed to connect sneaker fans with Foot Locker's ' enthusiasm 'beyond reason' for sneakers. It is a community space, not a market place - to allow fans to connect, share, discuss, follow and help shape future sneaker trends. Sneakerpedia's unique content format provides for an unrivalled user experience amongst the world of user-generated content. In the closed beta alone, Sneakerpedia has delivered over $1m worth of free PR coverage and reached more than 6.7m fans online.
Concept
Sneakerpedia is the world's first visual wiki, for a topic that has more cultural impact than almost any other wearable item, sneakers.
Sneaker collecting today embraces and in turn influences music, fashion and even sports across the globe and has many millions of devotees.
Sneakerpedia sets out to be the world's largest, most complete sneaker archive, a visual almanac, rich with not just product details, but also the 'story' for each entry, be that the Hip Hop star that made the shoe famous, the movie they were worn in or the colour ways they first appeared in at release time.
Built by the world's largest sneaker retailer, Foot Locker, Sneakerpedia is not a market-place, it's a social space and cultural index operated in true wiki fashion. It's populated by fans, moderated by fans and serves all people with an interest in sneakers, foot wear, fashion and culture.