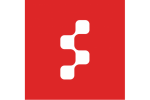 SapientNitro Europe,
London
Follow
Update
Eden House 8 Spital Square
London E1 6DU
United Kingdom
Phone: (0) 207 786 4500
Fax: (0) 207 786 4600
Ladbrokes - "Ladbrokes Euro 2012 TV Campaign" - SapientNitro Europe
Ladbrokes Euro 2012 TV Campaign
Ladbrokes
Ladbrokes
SapientNitro Europe
United Kingdom
Ladbrokes Euro 2012
Story
A new Ladbrokes communications campaign that taps into the passion that fans have for the game ahead of the Euro 2012 tournament and the start of the domestic season. 

Concept
The TV spots feature Tiziano Crudeli, the excitable Italian football commentator and face of the Ladbrokes 'Game On!' campaign, the ads humorously explore the question 'When the football is on, why would anyone talk about anything else?'
With Euro 2012 just around the corner, Tiziano is so excited about betting on such a huge event in the footballing calendar that he simply cannot contain himself – he even interrupts other ads to ensure the excitement of betting on football is their focus.
The 'Gym' spot starts out as a seemingly generic ad featuring the Sky football pundit and ex-footballer, Chris Kamara, promoting the fictitious sports drink 'Hydraplus' before an outraged and uncomprehending Tiziano bursts into the spot shouting "football is on!" and causing chaos on set.
The campaign is timed to coincide with the Euro 2012 tournament, which runs from June 8th to July 1st, but will extend into the new domestic football season starting in August.
Result