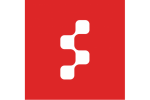 SapientNitro Europe,
London
Follow
Update
Eden House 8 Spital Square
London E1 6DU
United Kingdom
Phone: (0) 207 786 4500
Fax: (0) 207 786 4600
LFC Sponsorship - "Tech Ball" - SapientNitro Europe
Tech Ball
LFC Sponsorship
Standard Chartered Bank
SapientNitro Europe
United Kingdom
Tech Ball
| | |
| --- | --- |
| Product Category | Banking & Financial Services, Investments, Stock Brokers |
| Date of First Broadcast/Publication | April 2013 |
| Media Type | Research & Others |
| Length | 119 Seconds |
| | |
| --- | --- |
| Chief Creative Officer Europe | Malcolm Poynton |
Story
The Tech Ball exists to provide a new perspective on football, the 'Ball's eye view', to bring to life Standard Chartered Bank's shared passion for football with fans. It sits at the centre of Standard Chartered Bank's :90 seconds to Anfield marketing campaign and rides the wave of sports technology innovation, giving fans greater insight and access - fueling their passion. 
Concept
Standard Chartered Bank are the shirt sponsor of Liverpool Football Club - a partnership which results in a great deal of awareness of the bank amongst the mass-affluent male football audiences in the Asian, African and Middle Eastern countries, where they have their retail network. While they were happy with the reach of being a shirt sponsor delivers, Standard Chartered were seeking greater engagement and connection with their brand amongst football fans. In response we created the :90 sec to Anfield campaign that revolves around the Tech-Ball innovation. We set about dramatizing the bank's passion for football by literally developing a new perspective on the game - the 'Ball's Eye View', delivered through the 'Tech Ball'. The 'Tech Ball' is a unique soccer ball that pushes football manufacturing and technology to include a digital camera embedded inside it. It is weighted and balanced to behave like a FIFA standard football, enabling us to capture the sound and action from a perspective never seen before. The 'Tech Ball' is currently in iteration 2 having already been used to launch Standard Chartered Bank's ' :90 Seconds to Anfield' marketing campaign
Problem
The process of developing the ball from scratch required multiple design approaches, experiments, abandoned prototypes and proof of concept phases in order to get to a match-fit ball. We started off with several rough designs, moved to proofs of concept and prototypes using off the shelf hardware including iPhone camera components, Go-Pro cameras and lesser known micro recording devices to test the viability of the results from the camera. Moving into production, we partnered a product manufacture specialist to hand make a pressurized ball with camera and sensors derived from modified iPhone 4S components. Learning from this phase led to a new ball and digital technology. We created a molded foam form, which constructed in two halves, enabled us to drill out the form to accommodate micro digital video camera technology and sound recording. The proof of concept proved valid and in prototyping we further refined the ball through field testing with Liverpool Football Club to create a sophisticated one-piece foam construction with only a single point of access, a recessed flexible acrylic cover to protect both the player's foot from injury and the camera from damage, better air-tightness and balanced weight distribution to provide true FIFA standard-like performance. The entire construction is balanced to the point of allowing the players' an expected sense of ball control. 
Result
The Tech Ball will introduce a new way of looking at football to fans the world over. We envisage this to become part of the visual lexicon of how the sport is presented. We have manufactured a number of balls for our client Standard Chartered Bank, which are being used to create content for the ':90 Seconds To Anfield' competition, fueling engagement from their sponsorship of Liverpool Football Club. The Tech Ball has been central to the initial success of Standard Chartered Bank's ':90 Seconds To Anfield' campaign receiving over 824,000 views within the first month along with capturing the imagination and passion of both Liverpool Football Club's professional players and Asia's amateurs alike. With the second generation Tech Ball already in development we have a roadmap of technology innovation - this includes: Adding accelerometers and a data capture capability Optimising 'focused, frame-cut' video capture and moving image stabilization Productising the construction for scale production.