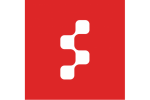 SapientNitro Europe,
London
Follow
Update
Eden House 8 Spital Square
London E1 6DU
United Kingdom
Phone: (0) 207 786 4500
Fax: (0) 207 786 4600
Audi Configurator - "The Audi Touch Configuration Experience" - SapientNitro Europe
The Audi Touch Configuration Experience
Audi Configurator
Audi
SapientNitro Europe
Germany
The Audi Mobile Configuration Experience
| | |
| --- | --- |
| Product Category | Cars |
| Date of First Broadcast/Publication | March 2013 |
| Media Type | Mobile Advertising |
| Length | 45 Seconds |
| | |
| --- | --- |
| Creative Director | Carlo Wirth |
Story
The Car manufacturer Audi is introducing to its customers and fans the first comprehensive 'touch configuration experience' in the market, which is spread consistently over all digital channels. Whether you would like to design the Audi of your dreams on your smartphone or tablet 
Concept
In each scenario, the user can expect an application experience which is specifically tailored to the respective terminal and which also implements the device-specific features in a logical manner (e.g position sensor, multi-touch, QR code scanner) and or expands them to include innovative concepts like the '3 screen' navigation. At the same time, the touch configurator offers the full functional range of the Audi web configurator, including the full equipment and accessories catalogue and feasibility check in real time.
Problem
With the multichannel configurator, Audi is setting a benchmark in the area of digital user experience. After having successfully launched the first fully functional mobile configurator app, the brand has now brought a version of the configurator onto the market which is optimised for tablet devices. Orientated to the user behaviour of its customers, Audi developed a product and brand experience which meets the full range of requirements of the new real time ( 'Always On' ) consumers. 
Result
With access via mobile and tablet devices, the Audi 'Touch configuration experience' also gives the user the opportunity to design their desired Audi down to the smallest detail. Along with the model range, this also includes the appropriate engine, colour and rims, the interior design as well as numerous equipment and design packages, optional equipment and various accessories. Despite the great abundance of data and combination possibilities, a user experience tailored to mobile devices.It provides a continuous experience which makes the application fun for the user. The configuration process is designed to be as straightforward as possible, menus and images can be shown and hidden intuitively by wiping the screen and you can view and closely experience your desired Audi in panoramic view from all angles. With its 'Touch configuration experience', Audi offers its customers a full brand experience which extends across several channels, assists them in the purchasing decision phase with important information and enables a smooth customer journey between virtual and real world. This is because by using the 'Audi code', the Audi dealer can access every model configured and saved online on-site and advise the customers based on this.