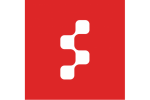 SapientNitro Europe,
London
Follow
Update
Eden House 8 Spital Square
London E1 6DU
United Kingdom
Phone: (0) 207 786 4500
Fax: (0) 207 786 4600
RBS Mobile Banking - "GetCash" - SapientNitro Europe
GetCash
RBS Mobile Banking
RBS Group
SapientNitro Europe
United Kingdom
GetCash
| | |
| --- | --- |
| Product Category | Banking & Financial Services, Investments, Stock Brokers |
| More Information | http://n/a |
| Date of First Broadcast/Publication | June 2012 |
| Media Type | Mobile Advertising |
| Length | 85 Seconds |
| Awards | Cannes Lions International Festival of Creativity, 2013 (Gold Lion) for Services |
| | |
| --- | --- |
| Chief Creative Officer Europe | Malcolm Poynton |
Story
GetCash will offer customers an easy fix for forgotten cards, a way to get cash quickly to family members or friends in need, or a choice of leaving their wallets at home in favour of their mobile phones. Customers with the NatWest or RBS mobile banking app can request the cash on their mobile and a 6-digit pin will be generated. This code is entered at an ATM, the amount of cash confirmed, and funds distributed accordingly. 
Concept
The number of NatWest and RBS customers who leave the house for work or a big night out, only to find they've left their card or wallet or purse behind, is huge. It was also obvious from our market research team that individuals preferred to take less items out in case something got lost, mislaid or stolen. But the one thing they will always remember is their smartphone.
Problem
The fact that people are largely never without their phones these days posed a great opportunity for NatWest and RBS to display its 'helpful banking' ethos . – to innovate a solution that countered the inconvenience of leaving a card at home. Beyond the initial concept however, we knew that drilling down into the consumer mind-set was the difference between NatWest and RBS launching a reasonably helpful mobile app versus one customers would wonder how they ever lived without. 
Result
The solution proves that it's often the simplest ideas that have the biggest impact on the customer. The ability to meet an everyday need - with a little help from mobile technology - has proved a standout formula in the face of more sophisticated digital innovations. Beyond its sheer usefulness, GetCash has also elevated Natwest and RBS's 'helpful' profile due to an overwhelming reception from customers in the social space - just look on Twitter; it's still being talked about. Customers get it – and better still, it's an effective, 'no brainer' solution to a scenario that affects everyone at some point. Since the launch on 13th June (only 5 weeks ago!) NatWest and RBS have received 60,204 GetCash requests, with a value of £2,085,514, further driving ownership of the territory, and incrementally increasing our consideration, and Brand metrics.