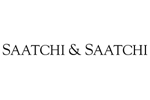 Saatchi & Saatchi,
New York
Follow
Update
375 Hudson Street
New York, New York 10014
United States
Phone: 212 463 2000
Fax: 212 463 9855
Philosophy & Competitive Advantages
Our goal is to be revered as the hothouse for world-changing ideas that create sustainable growth for our clients. We believe that big ideas can come from anywhere and that they must grow a business year after year to be valuable to a client. Our spirit is based on the dual mantras "Nothing is Impossible" and "One Team, One Dream." Our focus is to perpetuate Lovemarks -- super-evolved brands that inspire loyalty beyond reason. It is not enough anymore for a brand to be irreplacable; it must also be irresistible.
Network Description
Saatchi & Saatchi Worldwide covers the globe with 132 offices in 82 countries. As a network with the philosophy of One Team, One Dream, we are able to serve international clients as well as national clients who wish to place communications in countries other than their own. We run large international accounts like Air Tahiti Nui and the International Olympic Committee out of one central office -- New York, in the case of those examples. By having one strategic and account team to own the brand equity, we ensure strategic consistency across all markets in which communication appears. On our global P&G businesses, like Olay and Tide, these Global Equity Directors manage the development of a global message that can be conformed to local insights and then executed by any Saatchi & Saatchi office.
Trade Organizations
American Association of Advertising Agencies (AAAA)
American Advertising Federation (AAF)
Business Publications Audit of Circulation, Inc. (BPA)
Audit Bureau of Circulations Ltd (ABC)
Traffic Audit Bureau, Inc. (TAB)
Agricultural Publishers Association (APA)
Western States Advertising Agencies Association (WSAAA)