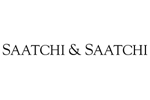 Saatchi & Saatchi,
New York
Follow
Update
375 Hudson Street
New York, New York 10014
United States
Phone: 212 463 2000
Fax: 212 463 9855
Saatchi & Saatchi New York expands the Fruitsnackia experience
January 28, 2013
Fruit Snacks Digital experience launches "build-your-own-character" feature NEW YORK, NY – JAN 23, 2013 – This week General Mill's Fruit Snacks brand launched a new feature for their popular Fruitsnackia web experience. The feature, created by Saatchi & Saatchi New York, gives visitors the chance to create their own citizen of Fruitsnackia, interact with it online, and even enter a competition to win prizes.

To help kids get in on the fun of Fruitsnackia.com, the agency launched the Snackulator X-75F - a way to create your own Snackian citizen and possibly have it featured in a brand new commercial. The feature continues to build on the popularity of the Fruitsnackia Television campaign and the accompanying digital experience.

"Fruitsnackia is all about fun and creativity," said Con Williamson, Chief Creative Officer of Saatchi & Saatchi New York. "People have really responded to the Fruitsnackia universe, and the Snackulator is a great way for us to let people interact with it in a new way."