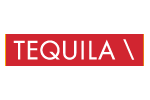 Tequila\France,
Boulogne Billancourt
Follow
Update
162-164 rue de Billancourt
Boulogne Billancourt 92103
France
Phone: 01 49 09 70 10
Fax: 01 49 09 80 60
Philosophy & Competitive Advantages
Creativity, and particularly strategic creativity, is not an option, an elegance or a luxury, but a prime requirement for all advertising which to be relational and will therefore make a stir.
Effectiveness is only achieved by breaking out of a mould and defying conventional approaches.
This assumes a new look and a new way of thinking globally, an approach which takes into account all the points of contact between the brand and the consumer.
This implies a widespread knowledge and an open way of working, being ready to listen to consumers and of course the general public, but also the brand itself, because if there is a new idea behind an effective campaign, this often shows a successful collaboration. These are some of the pieces of advice which have pushed Tequila\ towards a unique, participative way of thinking concerning its clients and a method of strategic creativity which is almost always relevant: Disruption.

Trade Organizations
Gibory Consultant
Association des Professionnels pour une Publicité Responsable (ARPP (ex BVP))
Association des Agences Conseils en Communication (AACC)