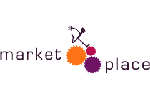 Market Place,
Boulogne-Billancourt
Follow
Update
2 bis, avenue Desfeux
Boulogne-Billancourt 92100
France
Phone: 01 47 61 68 68
Fax: 01 46 08 59 69
Philosophy & Competitive Advantages
REDISCOVERING THE EVENT
The event imagines and presents powerful moments of the company or the institution life. It gathers their internal or external publics to inform and share an important moment of their life. It needs the control of communication styles and implementation. It must be able to define itself through a simple, amazing and unique idea.
In its job, Market Place asserts principles of daring, impertinence and creativity. This ambition leads us to imagine solutions which mark people and enthuse the publics.
In order to make of events an accelerator of your communication.
Trade Organizations
National Syndicate for Special Events Agencies (ANAé)
AACC - Evénementielle