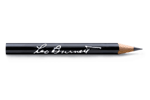 Leo Burnett Worldwide - HQ,
Chicago
Follow
Update
35 West Wacker
Chicago, Illinois 60601
United States
Phone: 312 220-5959
Fax: 312 220-3212
Philosophy & Competitive Advantages
Founded in Chicago in 1935, Leo Burnett Worldwide, Inc. today operates a global network of 96 full-service advertising agencies in 85 countries. We work every day from a people-first, human-first perspective, using creativity to fuel everything we do. We believe creativity has the power to transform human behavior especially when it is driven by an authentic brand purpose so, together with our partners and over 7,000 students of behavior ('Burnetters'), we strive to put a meaningful human purpose at the center of our clients' brands, to change the way people think, feel and ultimately behave. Through this approach, we hope to fulfill our purpose of being the world's best creator of ideas that truly move people... bar none.
Local Representation
Leo Burnett Worldwide Group is formed with 95 agencies in the world shared out in regions:
NORTH/LATIN AMERICA:
Argentina - Bolivia - Brazil - Canada - Chile - Colombia - Costa Rica - Dominican Republic - El Salvador - Guatemala - Honduras - Mexico - Nicaragua - Paraguay - Peru - Puerto Rico - United States - Uruguay - VenezuelaASIA-PACIFIC:
Australia - Bangladesh - China - India - Indonesia - Japan - Korea - Malaysia - Philippines - Singapore - Sri Lanka - Taiwan - Thailand - VietnamEUROPE - MIDDLE EAST- NORTH AFRICA:
Austria - Belgium - Bulgaria - Czech Republic - Denmark - Egypt - Estonia - Finland - France - Germany - Ghana - Greece - Hungary - Ireland - Israel - Italy - Jordan - Kazakhstan - Kenya - Kuwait - Latvia - Lebanon - Lithuania - Morocco - Netherlands - Nigeria - Norway - Pakistan - Poland - Portugal - Romania - Russia - Saudi Arabia - Slovakia - Slovenia - South Africa - Spain - - Switzerland - Syria - Turkey - Ukraine - United Arab Emirates - United Kingdom - Zimbabwe