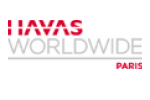 Havas Worldwide Paris,
Puteaux
Follow
Update
29-30, quai de Dion Bouton
Puteaux 92800
France
Phone: (+33) 01 58 47 93 93
Fax: (+33) 01 58 47 93 99
Weber - "The Warmest Greeting Card" - Havas Worldwide Paris
The Warmest Greeting Card
Weber
Weber
Havas Worldwide Paris
France
The Warmest Greeting Card
| | |
| --- | --- |
| Executive Creative Director | Christophe Coffre, Co Président |
| Art Director | Joseph Chalhoub  |
| Copywriter | Guillaume Mars |
| Production | Thierry Grouleaud |
Story
Weber, the leader in barbecues
Weber is the world's leading manufacturer of barbecues, and is renowned for its famous lid and its distinctive accessories. For the past 60 years, the company has constantly developed innovative products to make barbecuing easier and more enjoyable.
The challenge: how can we make barbecuing in winter more appealing?
When the weather is fine, people love using their barbecues as a way of socializing and cooking simple food. But how can we get them to understand that, with Weber, they can cook all sorts of food all year round?
The idea: the warmest greetings card in the world
"Weber presents: the warmest greetings card in the world. To wish everyone a happy holiday season, we sent all our contacts a highly original mail shot: a greetings card engraved on a real fire-starter block. Once you've read your greeting, just light your block and fire up your imagination."