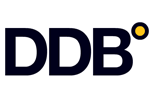 DDB PARIS,
Paris
55 Rue d'Amsterdam
Paris 75009
France
Phone: 01 53 32 60 06
Fax: 01 53 32 63 47
Country Phone Code: 33
Le Barran - "Bike"
Barran Volailles
Title
Bike
Tagline
You may always trust a chicken brought up in open air.
Agency
DDB PARIS
Advertiser
Barran Volailles
Brand
Le Barran
Product Name
Poultry
Product Category
Fresh Poultry
Campaign Name
The Chicken you can trust
Country of Production
France
Date of First Broadcast/Publication
May 1, 2004
Media Type
Television
Length
10 Seconds
Awards
International Food and Beverage Creative Excellence Awards - FAB Awards, 2005 (FAB Award) for Savoury Foods
Eurobest, 2004 (Gold Campaign) for Savoury Foods
Cannes Lions International Festival of Creativity, 2004 (Silver Lion Campaign) for Savoury Foods

| | |
| --- | --- |
| Creative Director | Alexandre Hervé |
| Creative Director | Sylvain Thirache |
| Art Director | Jean-Yves Lemoigne |
| Copywriter | Jérôme Langlade |
| Copywriter | Marie-Eve Schoettl |
| Director | Jean-Yves & Jérôme |
| Account Director | Xavier Mendiola |
| Agency Producer | Jean-Luc Bagur |
| Agency Producer | Alexandra Marik |
| Account Manager | Camille Raymond |
| Account Manager | Bertrand Janny |
| Photographer | Jean-Yves Lemoigne |
| Art Buyer | Bernadette Pagesy |
| Advertising Manager | Benoît Dubroca |
| Production Company | LDM Productions |
Story
Set up through four 11 seconds TV commercials relayed in the press by four insertions, the campaign shows people who let their life into the hands of a chicken (a climber ensured by a chicken, a woman who is learning swimming with a chicken as swimming teacher, people who come aboard a plane piloted by a chicken or also a young woman who goes in the back of a big motorbike driven by a chicken and observed by her confident and delighted parents).
Concept
A comforting communication which remembers that we can always trust a chicken brought up in open air especially on a market which is in full crisis (avian influenza).
DDB Paris see in the collaboration with Le Barran the occasion of making emerge an impeccable brand in the quality it markets.
The campaign will be occured over 15 days, from the 26 April to 9 May. The commercials will be broadcasted on Internet.
Problem
The chicken Le Barran, does it remember you something ?
This LABEL ROUGE south-west poultry brand sold in supemarkets decides today to be known by the general public and calls on the advertising agency DDB Paris.
Thus DDB Paris gives the evidence that a big agency can adapt itself to a small adviser and makes a true saga which breaks with the usual codes of the sector.