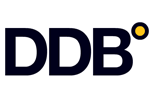 73/75, rue La Condamine
PARIS 75017
France
Phone: (+33) 01 53 32 60 00
Bouygues Telecom - "A New World" - DDB PARIS
A New World
Bouygues Telecom
Bouygues Télécom
DDB PARIS
France
A New World
| | |
| --- | --- |
| Product Category | Personal Wireless Communication |
| Market | France |
| Date of First Broadcast/Publication | September 12, 2004 |
| Media Type | Television & Cinema |
| Length | 60 Seconds |
| | |
| --- | --- |
| Production Company | Les Télécreateurs |
| Director | Style War |
| Creative Team | Sylvain Thirache |
| Creative Team | Alexandre Hervé |
| Strategic Planner | Grégoire Audidier |
| Agency Producer | Agathe Michaux |
| Account Manager | Hubert Blanquefort |
| Account Manager | Marc Bugat |
| Account Manager | Olivia Pasquier |
| Account Manager | Florent Moignard |
| Account Manager | Carine Vinesse |
| Music | DJ Shadow |
| Advertising Manager | Anne-Marie Gaultier |
| Advertising Manager | Jean-Michel Stassart |
| Advertising Manager | Laurence Larvor |
| Advertising Manager | Tanguy Moillard |
Take your world with you
Story
Spectacular and fantastic, this film shows a series of scenes where characters and objects dematerialise into thousands of shimmering spangles, to enter an i-mode phone. An old LP on a turntable, a young woman in a street, arcade game terminals, basketball player Tony Parker in training -- so many scenes that symbolise the individual universe that each user can carry around with them in pictures, sounds and video, wherever they go, in all kinds of circumstances, thanks to their Bouygues Telecom mobile.
Concept
To secure this positioning, Bouygues Telecom and DDB Paris have chosen a new baseline: "A new world. Your world." The Swedish production team Stylewar, masters of special effects, have been chosen to create this film. Accompanied by the music of DJ Shadow, their film-making techniques lend the clip a very contemporary feel which is at the same time profoundly human.
Problem
Thanks to mobile communication, particularly with the advent of i-modeTM, Bouygues Telecom's pocket Internet service, people can join up the different facets of their lives, adapt in response to events, take action here and now and enjoy greater freedom of movement.