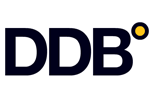 73/75, rue La Condamine
PARIS 75017
France
Phone: (+33) 01 53 32 60 00
L'Equipe TV - "Bathroom" - DDB PARIS
Bathroom
L'Equipe TV
L'Equipe
DDB PARIS
France
Dont count on dad anymore
Product Category
TV/Radio Programs & Stations
Market
France
Date of First Broadcast/Publication
October 24, 2005
Media Type
Television
Length
35 Seconds
Awards
Eurobest, 2006 (Eurobest Bronze) for Publications & Media
Eurobest, 2006 (Shortlist) for Publications & Media

| | |
| --- | --- |
| Production Company | Soixante Quinze 75 |
| Creative Director | Alexandre Hervé |
| Creative Director | Sylvain Thirache |
| Art Director | Benjamin Marchal |
| Copywriter | Céline Landa |
| Director | Jonathan Herman |
| Agency Producer | Florence Pothiee Sperry |
| Account Manager | Bertrand Janny |
| Account Manager | Thomas Granger |
| Account Manager | Julie Régis |
| Advertising Manager | Christophe Chenut |
| Advertising Manager | Marie Gérard |
| Advertising Manager | Xavier Spender |
| Advertising Manager | Céline Puren |
| Advertising Manager | Matthieu Cullin |
Don't count on dad anymore
Story
Each film shows in a humorous and witty way the everyday life of a family where the mom has taken on the dad's role. She teaches her son how to shave and gets a bit rowdy with him playing in the garden. In the meantime, the viewer can easily imagine the dad riveted to his television watching L'Equipe TV.
Concept
To go along with this change, DDB Paris has set up for l'Equipe TV a communication plan with a two-fold implementation:
- Announcing its new programs through press and radio ads, L'Equipe TV invites listeners and readers at a specific time and day (September and October).
- Another section of the communication plan uses television ads to specifically target "fast zappers" and create brand preference.
Problem
With spanking new sets, and a reinforced team of consultants and specialized journalists, L'Equipe TV will provide new shows to complement the already existing news broadcast updated and aired every fifteen minutes. On air since October, these news shows include a Great Edition every day of the week and five new shows each dedicated to a new theme.