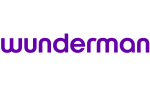 3 Columbus Circle
New York, New York 10019
United States
Phone: (+1) 212-941-3000
Fax: (+1) 212-880-7513
A.P. Lin to Spearhead Wunderman and AGENDA Operations in Taiwan
September 18, 2012
Taipei, Taiwan, September 18, 2012—Stephane Faggianelli, president of Wunderman Asia Pacific announces the appointment of A.P. Lin as managing director of Wunderman and AGENDA operations in Taiwan.

With continuous commitment to bring top senior talent to its network across APAC, Wunderman reinforces its management team in Taiwan.

An industry veteran with over 18 years of experience, A.P. Lin will assume leadership of Wunderman and AGENDA offices in Taipei, with immediate effect.

A.P. Lin spent the last 12 years at Leo Burnett and Arc Worldwide, where he held the positions of executive vice-president and general manager respectively. Earlier in his career, A.P. Lin also held different roles at JWT and Grey.
Stephane Faggianelli commented "A.P. Lin has a very impressive track record in Taiwan, building robust operations and bringing digital and mobile innovation to greater heights. I am delighted to welcome such a high calibre to our management team in Taipei".
A.P. Lin replaces James Wu, who is embarking on to uncover new venture outside of the advertising industry.

"I am thrilled to take the helm of Wunderman and AGENDA operations in Taiwan. I look forward to drive their developments to the next level and the fantastic opportunity of leveraging the unmatched skills and know-how of the Wunderman network to enhance their digital, data and analytics expertise in Taipei", commented A.P. Lin.

In addition to the appointment of A.P. Lin, Wunderman recently beefed up its senior management teams across Asia Pacific with the appointments of Sunny Hermano as general manager of AGENDA Shanghai and creative veterans Chris Jones in China and Vincent Ota in Japan as executive creative directors.