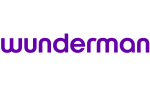 3 Columbus Circle
New York, New York 10019
United States
Phone: (+1) 212-941-3000
Fax: (+1) 212-880-7513
Wunderman International Signs Vincent Ota as Executive Creative Director
September 10, 2012
Boosting Creative and Digital Power in Japan.

Tokyo, Japan, September 10, 2012—Continuing its strategy to expand creative and digital capabilities across Asia Pacific region, Stephane Faggianelli, president of Wunderman Asia Pacific, announces the appointment of Vincent Ota as executive creative director of Wunderman International in Japan.
In this newly created role, Vincent Ota will take the creative reigns of Wunderman International in Tokyo and will be responsible for driving creative work across digital, mobile and CRM disciplines for clients such as Expedia, Levi's, Microsoft, Novartis, Xbox.
Reporting to Kennosuke Saito, president and representative director of Wunderman International, Vincent Ota brings a wealth of experience. He has created full spectrum of digital and off line engagements, new product launches and campaigns across a diverse range of market categories.
Spending the last twelve years in Japan, Vincent Ota comes from Beacon Communications where he was group creative director. In addition, Vince Ota previously managed his own creative agency for eight years in Tokyo.
"Our focus continues to be on appointing first-rate creative talent to drive digital innovation and enhance further our creative capabilities across the region. Vincent Ota brings strong leadership, vision and inspiration to our team in Tokyo, harnessing the power of digital, social and mobile channels for our clients", said Stephane Faggianelli, president of Wunderman Asia Pacific.
Vincent Ota commented "It is with great excitement that I to join Wunderman International and I look forward to propel its creativity and excellence to a greater level".
Wunderman International in Japan is a wholly-owned digital and relationship marketing agency, a member of WPP (NASDAQ: WPPGY).
In addition to Vincent Ota, Wunderman recently appointed creative veteran Chris Jones as executive creative director for its China operations.