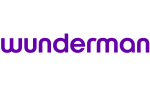 3 Columbus Circle
New York, New York 10019
United States
Phone: (+1) 212-941-3000
Fax: (+1) 212-880-7513
Wunderman China Group Snatches Creative Veteran Chris Jones
September 3, 2012
Beefing Up Creativity and Digital Innovation Across China Offices
Shanghai, China, September 3, 2012—Continuing its expansion in mainland China, Stephane Faggianelli, president of Wunderman Asia Pacific, announces the appointment of Chris Jones as executive creative director for China, effective immediately.
With six offices across China, Wunderman China Group hasdemonstrated an outstanding growth and is reinforcing its senior leadership team for both Wunderman and AGENDA.
In this newly created role, Chris Jones will lead creative teams, nurture talent and drive digital innovation across Wunderman and AGENDA offices in Shanghai, Beijing and Guangzhou.
Reporting to Clement Yip, managing director of Wunderman China Group, Chris Jones will be based in Shanghai.
For more than 25 years, Chris Jones has been seeking unique creative challenges around the globe. From his origins in the United Kingdom, Chris Jones has been driven to experience working in different cultures on some of the world's leading brands.
From London to Paris, Hong Kong to Sydney, Amsterdam to Shanghai, Chris Jones has been at the forefront of creativity and innovation at agencies such as Euro RSCG, Ogilvy and Tribal DDB.
Chris Jones comes to Wunderman China Group with a rich experience in digital, activation and direct marketing on brands such as Philips, Unilever, IBM, American Express, McDonald's, Volkswagen, Volvo and many more blue-chip clients.
In addition, Chris Jones has judged at major festivals; including Cannes Cyber Lions and he has been a regular speaker at many digital events and conferences in Europe and Asia.
Stephane Faggianelli commented, "It is a great privilege to welcome Chris Jones in our team in China. He is a top creative mind in our industry and he has an impressive track record of developing impactful consumer engagements and winning awards. Chris Jones will be a catalyst to drive innovation across our 6 offices in China and attract new talent".
"I am thrilled to be joining a digital power house like Wunderman and AGENDA in China and I look forward to contributing towards raising their creative excellence even further", says Chris Jones
In addition to Chris Jones, Sunny Hermano was recently appointed General Manager of AGENDA Shanghai.