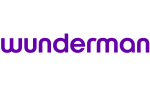 3 Columbus Circle
New York, New York 10019
United States
Phone: (+1) 212-941-3000
Fax: (+1) 212-880-7513
Craig Evans Takes Creative Reins At Wunderman West
August 27, 2012
Knows how to create ideas that truly move people to action.
Irvine, CA, Aug. 27, 2012—Demonstrating its bench strength, Wunderman has promoted Craig Evans to executive creative director for Wunderman West. The move provides clients with strong veteran creative leadership and inspiration. Evans will report directly to Wunderman West managing director, Dan Olson. Previously, Evans had served as group creative director.
"We didn't have to look very far to support our creative efforts in choosing Craig. He knows how to create ideas that truly move people to action," said William Manfredi, EVP, global talent management, Wunderman/Y&R.
Evans will be engaged on a robust portfolio of clients including Southwest Airlines, Invisalign and Southern California Edison. An experienced marketer, Evans joined sister agency Y&R in 2004 before coming on board Wunderman in 2010. Prior to joining Y&R, Evans served as principal of his own agencies Matthews|Evans|Albertazzi and Big Bang Idea Engineering in San Diego.
"Craig is unquestionably the hardest-working man in advertising – and one of the smartest. He's a bit of a mad scientist – able to quickly dissect a problem and deliver astounding solutions that engage people. It's a pleasure to work and partner with him," said Olson.