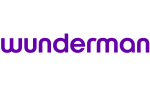 Wunderman,
New York
285 Madison Avenue
New York, New York 10017
United States
Phone: 212-941-3000
Fax: 212-880-7513
Country Phone Code: 1
AGENDA Shanghai Powers Up its Management Team, Naming Sunny Hermano as General Manager
August 21, 2012
Shanghai, China, August 21, 2012—Steve Hsia, CEO of AGENDA Group named Sunny Hermano general manager of its operation in Shanghai, effective immediately
Following its impressive expansion in Shanghai over the last five years, AGENDA continues its development in China by adding industry veteran, Sunny Hermano to its management team.
A strong digital marketer, Sunny Hermano has an extensive marketing and advertising experience across a range of markets in Asia and North America.
Prior to joining AGENDA Shanghai, Sunny Hermano was the group chief operating officer of riverorchid in Bangkok; spearheading its digital and activation agencies. Previous roles include setting up riverorchid in Vietnam as well as senior positions at Lowe & Partners (Thailand and Philippines) and JWT Manila.
Reporting to Clement Yip, Managing Director of AGENDA China, Sunny Hermano will oversee the day-to-day management of the Shanghai office. He replaces Stephen Chu, who left the agency for personal reasons.
Announcing the appointment, Steve Hsia, CEO of AGENDA Group, says, "With a 24-year track record of hands-on experience in brand communications, client management, new business development, and setting up new agencies, Sunny Hermano is a great fit for AGENDA Shanghai to drive its development to the next level."
"AGENDA is one of the most awarded digital agencies in Asia and having the opportunity to lead its largest operation across the region is a great privilege and opportunity", comments Sunny Hermano.
Wunderman 3 Shortlisted for 7 Wonders at Promo PRO Awards
August 15, 2012
Chicago, August 15, 2012—The 2012 Promo Pro Awards have named Wunderman 3 a finalist in three categories for its efforts for Hostess Brands/Wonder Bread- 7 Wonders of the USA Teacher Tour Promotion.
The campaign was nominated in the following categories are:
1. Best Cause Related Promotion
2. Best Web-Based Promotion
3. Best Idea or Concept
The PRO Awards recognize outstanding promotion marketing in 27 categories. Winners will be announced on September 13th.
Chicago-based Wunderman 3 helped forge a bond between the iconic Hostess Brand Wonder and moms and kids. The five-month campaign; "7 Wonders of the U.S.A. Teacher Tour" asked students to submit essays about how teachers inspire students and make learning fun.
The seven winning teachers were asked to teach their class via satellite, in real time, from the locations of seven wonders of the U.S.: the Grand Canyon, Mt. Kilauea in Hawaii, the Statue of Liberty, New Orleans Jazz Park, The National Mall in Washington D.C., the Kennedy Space Center and Mt. Rushmore. The live feeds were meant to excite students as the teacher was experiencing the true "wonder" of the location.