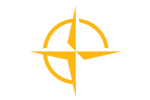 True North Inc.,
New York
Follow
Update
630 Third Avenue
New York, New York 10017
United States
Birthdays "R" Us - "Geoffrey's Party Land Makes Kids' Birthdays Magical." - True North Inc.
Geoffrey's Party Land Makes Kids' Birthdays Magical.
Birthdays "R" Us
Toys R Us
True North Inc.
United States
Birthdays "R" Us Website
| | |
| --- | --- |
| Product Category | Retail, Distribution & Restaurants |
| Date of First Broadcast/Publication | October 16, 2008 |
| Media Type | Web Site |
| Awards | International ECHO Awards Competition, 2010 (Bronze) for Consumer Retail/Direct Sales |
| | |
| --- | --- |
| Creative Director | Daniel Brown |
| Art Director | Ken Phipps |
| Art Director | Dean Mellis |
| Copywriter | Robert Hoffman |
| Business Director | Robert Schwatrz |
| Interactive Production Artist | Ian Spangler |
| Application Developer | Ozgur Uksal |
| Technical Developer | Derek Little |
Geoffrey's new website makes kids' birthdays magical
Story
We brought Geoffrey's Birthday Club to life for kids, giving them a destination for fun and games, and gave mom and dad a fun way to learn what junior is looking for in a birthday. We built www.birthdaysrus.com to give parents and kids an interactive birthday planning experience they can share together. The kids' side of the site, Geoffrey's Partyland, is packed with games and activities designed to let them make their own birthday party picks, from guests to food and decorations. The parents' side offers free party planning advice, themes, ideas and savings, along with an easy way to join Geoffrey's Birthday Club. As a bonus, we also developed a Birthday Countdown desktop app as a fun way for the whole family to keep track of approaching birthdays. The most unique feature was that both sides of the website communicate. As kids play and plan in Partyland, parents stay updated on their child's preferences - taking some of the guesswork out of the actual party planning. 
Concept
Develop a game- and activity-filled online world where kids can have fun planning their own birthday party while giving mom and dad a glimpse into their favorite things.