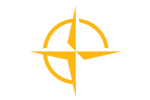 True North Inc.,
New York
Follow
Update
630 Third Avenue
New York, New York 10017
United States
Wounded Warrior Project - "Proud Supporter" - True North Inc.
Proud Supporter
Wounded Warrior Project
Wounded Warrior Project
True North Inc.
United States
Proud Supporter
| | |
| --- | --- |
| Date of First Broadcast/Publication | May 7, 2012 |
| Media Type | Fundraising |
| | |
| --- | --- |
| Creative Director | Daniel Brown |
| Associate Creative Director | Vicky Wetterer |
| Art Director | Dan Levine |
| Copywriter | Neil Feinstein |
| Account Director | Matt Brown |
| Account Executive | Leah Drewnowski |
| Account Supervisor | Katie Quigley |
Proud Supporter
Story
Every non-profit has a winning control package, whether it includes personalized address labels for the recipient or a dime to send back with their donation. For Wounded Warrior Project, their hero package contained a First-Class Purple Heart stamp to use to mail a donation. But that stamp also tacked on a hefty price tag-an extra $0.45 per piece, on top of the cost to produce and print the package, list procurement, and postage fees to mail. So how do you beat a package like that? True North accepted the challenge and we set out to create a direct mail package sans the stamp. After brainstorming multiple freemium options that would capture the patriotic spirit of our audience, the resulting creative told one soldier's powerful and emotional story and included a WWP-branded cling for home or car windows. This new Proud Supporter package delivered an increase in average donation value versus the control stamp package, validating the effectiveness and "sticky-ness" of our messaging and freemium.