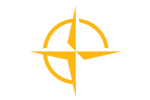 True North Inc.,
New York
Follow
Update
630 Third Avenue
New York, New York 10017
United States
Peter Pan Platinum DVD - "Magic On Your Desktop" - True North Inc.
Magic On Your Desktop
Peter Pan Platinum DVD
Walt Disney
True North Inc.
United States
Magic On Your Desktop
Product Category
Records, CDs, DVDs & Videos
Date of First Broadcast/Publication
March 6, 2007
Media Type
Other Animation
Awards
International ECHO Awards Competition, 2007 (Digital Award, Top Award for Innovation in Online Media) for Publishing/Entertainment
International ECHO Awards Competition, 2007 (Silver) for Publishing/Entertainment

| | |
| --- | --- |
| Creative Director | Daniel Brown |
| Art Director | Bart Henderson |
| Account Director | John Como |
| Account Executive | Jennifer Hires |
| Technical Director | Derek Little |
Magic On Your Desktop
Story
The most critical date in a DVD release is Day 1 sales. It is the harbinger of how the release will do overall, and it creates a snowball effect with word of mouth. So we pushed for more than regular online ads to carry the day. We knew from research, Tinkerbell was the most beloved character from the story, indexing high not only with kids but also with moms and dads. So what better front pixie to put out there and remind fans of all ages when the release day was. 
We built the Tinker Bell, Magic On Your Desktop app and flagged it in every online ad, and on the website. Once loaded, Tink became your cursor companion. She flew, she flitted, she sprinkled pixie dust as she went about. It didn't matter what program you were in. She was with you (of course, you could turn her off, but knowing Tink, I wouldn't advise it). You could also give her a good shake and she'd go sit quietly until you asked her back. But while awake, she would flirt, blush, sneeze, giggle, and smile at you. 
But of course what's important to Walt Disney Studio Home Entertainment are those day one sales. So Tink's "home" on the desktop was a window. A window in which you could watch a trailer, look at special DVD features and be reminded about that important release date. And of course on the special day itself, as you first logged on or woke your computer, you were greeted by Peter, Wendy, and the gang with the annoucement of the DVDs availability.