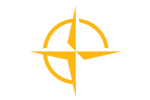 True North Inc.,
New York
Follow
Update
630 Third Avenue
New York, New York 10017
United States
True North - "True North B2B Services" - True North Inc.
True North B2B Services
True North
True North Inc.
True North Inc.
United States
Business-to-Business
| | |
| --- | --- |
| Product Name | Multiple |
| Product Category | Business Services |
| Language | English |
| Date of First Broadcast/Publication | January 2, 2011 |
| Media Type | Case Study |
| Length | 151 Seconds |
| | |
| --- | --- |
| Creative Director | Daniel Brown |
| Associate Creative Director | Vicky Wetterer |
| Chief Creative Officer | Tom Goosmann |
True North Inc. B2B Showcase
Story
B2B is in our blood. We have a long history in building prosperous campaigns for some lead players in the industry, including:
Pitney Bowes – Driving sales for postage meter rentals to small office/home office (SOHO) businesses through direct mail and online display.
CA Internet Security - Creating a branded, multi-channel campaign for the launch of a new Internet security product suite.
BizFilings - Developing new online display ads in connection to direct mail to promote incorporation services to the small business audience.
Baseline - Branding the corporate identity, as well as a series of logos for products readily used by the entertainment industry.
Constant Contact - Engaging small business owners through a customized quiz on email marketing to help generate new leads.
Express Scripts/Medco - Generating leads through a hyper-personalized DM-to-website experience, resulting in a multi-million dollar new client.
ThomasNet.com - Launching an innovative new platform and driving new users to the site through a dramatic trade show and online experience.