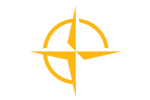 True North Inc.,
New York
Follow
Update
630 Third Avenue
New York, New York 10017
United States
Disney ABC Television Group - "Crash & Bernstein" - True North Inc.
Crash & Bernstein
Disney ABC Television Group
Disney XD
True North Inc.
United States
Crash & Bernstein Rich Media Takeover
| | |
| --- | --- |
| Product Name | Crash & Bernstein |
| Product Category | TV/Radio Programs & Stations |
| Language | English |
| Date of First Broadcast/Publication | October 8, 2012 |
| Media Type | Flash Animation |
| Length | 87 Seconds |
| | |
| --- | --- |
| Creative Director | Daniel Brown |
| Associate Creative Director | Jarrod Ballou |
| Copywriter | Katie Rottner |
| Account Director | Nicole Macias |
| Production Artist | Sherman Huang |
|       Account Executive | Stephanie Chang |
Brothers Like No Other
Story
Disney XD approached True North in search of innovative ideas on how to promote the debut of their highly-anticipated new sitcom, Crash & Bernstein. Aimed at boys ages 6-11, the show centered on a crass but caring puppet named Crash, who magically came to life as a brother for Wyatt, the pilot's mild-mannered protagonist. As the lone boy in a family with three sisters, Wyatt needed a dose of "manly destruction" in his life, and Crash brought just that.
In order to drive tune-in for the series, True North imagined immersive, interactive rich media concepts utilizing the show's unique brand of destructive humor. We then recommended that the placements take over prominent, age-appropriate casual gaming sites like MiniClip.com and Addicting Games. 
Result
Our collection of "how-to" videos, shot on green screen and starring Crash and Wyatt, featured tutorials on everything from how to open a jar (tip: ninja swords help) to conserving energy (made possible via a little lamp-smashing). Housed in a series of rich media placements, the original spots conveyed the unique relationship between Wyatt and his purple wingman, while positioning Crash as a master of well-meaning mayhem. Additional footage was used to literally "crash" several websites via floaters and takeovers.