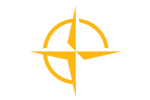 True North Inc.,
New York
Follow
Update
630 Third Avenue
New York, New York 10017
United States
BizFilings - "Get Legit. Moving Young Businesses to Incorporate Online" - True North Inc.
Get Legit. Moving Young Businesses to Incorporate Online
BizFilings
Wolters Kluwer
True North Inc.
United States
Get Legit. Moving Young Businesses to Incorporate Online.
| | |
| --- | --- |
| Product Category | Lawyers, Counsels, Legal Services |
| Date of First Broadcast/Publication | September 4, 2012 |
| Media Type | Case Study |
| Length | 158 Seconds |
| | |
| --- | --- |
| Creative Director | Daniel Brown |
| Associate Creative Director | Jarrod Ballou |
| Art Director | Maryah Arangio |
| Account Director | Matt Brown |
| Media Director | Annika Bryntse |
| Media Planner | Jonathan Monroe |
| Designer | Rachel Savage |
| Group Account Director | Katie Walbridge |
| Senior Media Planner | Rehan Iqbal |
| Senior Copy Writer | Sean Sullivan |
| Assistant Account Executive | Leah Drewnowski |
Get Legit. Moving Young Businesses to Incorporate Online.
Story
Business Problem
BizFilings approached True North to build an online acquisition channel that would drive new, incremental customers at a profitable rate. Search was running at full capacity and past attempts at making a display channel work had been unsuccessful. The ultimate objective at the onset of the campaign was to establish parameters that would be used to create a profitable and scalable ongoing program.
A key challenge to overcome was how to measure and evaluate success. Conventional wisdom holds that business-to-business purchase decisions are more studied than consumer impulse. Yet when evaluating B2B online display campaigns, conversion attribution often falls on the "last click" model, giving low funnel tactics such as Search an unjust amount of credit, while cutting credit and subsequently dollars from more upper funnel tactics such as Display.
Online success would rely on an integrated channel approach across various platforms managed by both client and agency, with appropriate evaluation criteria. To achieve our objective, we had to depart from the default industry "last click" measurement standards. A new attribution model would need to be developed.
From a planning standpoint, we were aware that the BizFilings audience would be a tricky sector to target. Incorporation and business compliance offerings are not simple point of purchase products but rather high consideration endeavors. Our approach was to not only find new prospects, but also move them along their purchase funnel. Our solution would require careful budget management across multiple publishers in order to manage risk while still having enough funds to have our data be statistically relevant. Following a test campaign, True North and BizFilings created a unique attribution model where previous "events" were also evaluated when determining which publisher or platform should get credit. By identifying this "path to conversion," we established that an introducer-based credit model would be most appropriate for BizFilings' objective.
Concept
Campaign Objectives
The campaign goal was to plan and execute an online test campaign that would provide the parameters for a successful roll out program. Specifically we were required to meet a profitable Cost Per Acquisition (CPA) while also defining key campaign insights such as optimal targeting and leading value propositions. At the core, the campaign also had to prove to be generating new, incremental customers. As the campaign evolved, other key performance indicators were also implemented into the evaluation criteria, including revenue value, return on investment, and touch point efficiency.
From a product perspective, incorporation services were the primary conversion goal as they provide higher revenue. Other compliance products were also taken into account, such as registered agent services and foreign qualifications.
Marketing Strategy
Our methodology for launching a successful program is based on systematic testing and optimizations. At launch we took a broad approach to test into optimal parameters of the campaign:
Who to target
How to target them
How to speak to them
Test parameters included a variety of ways to target our audience (contextual, behavioral, lookalike, blanketing, retargeting) as well as identifying the optimal way to buy the media (networks, site direct, narrow targeting/premium cost vs. broad/cost-efficiently). Within each line item, there was also an ongoing creative test, so that the optimal combination of variables within each segment could be established quickly.
Meticulous tracking was set up via a data feed to measure all touch points leading up a conversion, to allow for advanced analytics and close monitoring.
Once in market, the campaign was monitored daily. Impressions, conversion rate, overlap, frequencies, and pacing were monitored closely and adjusted to improve results. Based on what showed potential, budget was then allocated across top performing media elements, while flexible contracts allowed us to cancel lower performing placements.
With this approach, the program began with a high CPA, but through granular optimizations this was reduced significantly over the next few weeks, reaching our target goal of a profitable ROI at point of acquisition within the first 8 weeks.
A key factor to success was the amount of data collected, which gave a transparent view "under the hood" of the campaign. It allowed us to identify the true levers of creating demand so that budgets could be allocated to optimize for scale. For that, a library of efficiency ratios was also developed to further improve the management of the campaign.
Problem
The program launched with an initial five unique creative concepts ranging in approach. The concepts aimed to test various motivational trigger points and messages for incorporating a business, as well as speaking to various mindsets including: inspiring prospects by capturing the entrepreneurial spirit; appealing to prospects by speaking to a research mindset; and connecting with prospects on a personal level with direct approaches that depicted real work environments. Additionally, since our prospects' awareness level of incorporation benefits would vary, as well as where they were in the decision-making process, our concepts included a mix that spoke to two segments. These are known as the "Aware" and "Unaware":
The Aware segment are individuals who understand the need for incorporating, but just haven't found the time, right company, or final push to do so yet. For this segment our goal was to sell BizFilings over the competition by highlighting their main competitive differentiators, which include their incorporation specialists, speedy process, low starting cost of $97, etc.
The Unaware segment are those who do not understand the benefits or need for incorporating their business. For this segment, we aimed to sell the category, in addition to having strong BizFilings branding. We highlighted value propositions including personal asset protection, gaining tax breaks, and looking credible to customers. As the campaign took off, the Home Office, real work environments, quickly stood out as our top-performing concept. After we could conclusively determine a top concept, the focus of our testing plan shifted to testing the impact of Aware vs. Unaware messages, with the goal of determining which type of prospect leads to a higher conversion rate. We concluded that a mixture of both Unaware and Aware messages leads to the best performance. As the incorporation decision-making process is often lengthy, a prospect's experience and thought process is not likely to be as linear as shifting from Unaware to Aware, since there are numerous reasons to decide to incorporate, as well as to choose BizFilings. The combination of multiple Aware and Unaware messages is important to have in the mix, as this provides the prospect with a much more comprehensive understanding of why they should incorporate with BizFilings. Over the last year, we developed numerous versions of our control Home Office creative, for both Aware and Unaware, testing a wide array of value propositions. As creative performs differently on each publisher, the messaging mix is completely unique to each. Currently, we are analyzing Path-to-Conversion data and will be moving into sequenced messaging that leverages the ideal messaging mix and ordering that leads to conversions. These sequences will likely vary by publisher type and potentially other media-mix characteristics. 
Result
BizFilings now serves as the premier case study for all our business-to-business programs. In addition, it serves as a prime example of how a proper attribution model leads to holistic campaign evaluation. The below outlines specific highlights from Q4 2012:
Over 71MM impressions served, reaching a unique user audience of 21MM
After defining an evaluation model, the campaign reached a positive ROI in less than 8 weeks
The program generated more conversions than paid and natural search combined
Almost 1000 conversions were garnered in a little over 3 months
Conversion rate improved by approximately 375% when comparing the first week of the campaign vs. the last week
Cost Per Acquisition decreased by 83% when comparing the first week of the campaign vs. the last week.