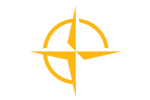 True North Inc.,
New York
Follow
Update
630 Third Avenue
New York, New York 10017
United States
ASPCA - "60¢ won't buy much these days…" - True North Inc.
60¢ won't buy much these days…
ASPCA
American Society for the Prevention of Cruelty to Animals
True North Inc.
United States
60¢ won't buy much these days…
| | |
| --- | --- |
| Product Category | Institutional/Public Interest/Non-Profit Org. |
| Language | Estonian |
| Date of First Broadcast/Publication | May 2013 |
| Media Type | Web Film / Viral |
| Length | 32 Seconds |
| | |
| --- | --- |
| Creative Director | Daniel Brown |
| Associate Creative Director | Vicky Wetterer |
| Associate Creative Director | Jarrod Ballou |
| Account Executive | Leah Drewnowski |
| Account Executive | Meghann Kelley |
| Editor | Michael Dooling |
Story
As part of True North's successful Online Guardian Program for the ASPCA, we decided to implement a video component to test on various publishers and incentivized websites. Our creative approach was to transmogrify our top-performing online concept into a video, using our tried-and-true aphorism in order to make the quickest connection with our audience: "60¢ won't buy much these days… but for 60¢ a day, you can help rescue animals in distress." In about 30 seconds, our video paired compelling footage of both the deplorable conditions these animals are found in and ASPCA's rescue efforts with simple but effective motion graphics to illustrate the effect that 60¢ a day can have on the lives of abused and neglected animals, and the difference that monthly donors can make to ASPCA's efforts. 
Result
Our video was customized for a variety of website placements, including in-game experiences as well as in-banner video and landing pages. The campaign has garnered new donors and has led to a stronger presence of ASPCA's monthly giving program. Since launch, multiple optimizations have been made to enhance the viewer's experience and improve campaign efficiencies.