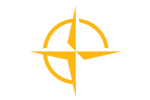 True North Inc.,
New York
Follow
Update
630 Third Avenue
New York, New York 10017
United States
Buena Vista Home Entertainment - "Sin City Rain" - True North Inc.
Sin City Rain
Buena Vista Home Entertainment
Buena Vista International
True North Inc.
United States
Sin City
| | |
| --- | --- |
| Product Name | Sin City |
| Product Category | Culture, Leisure & Sport |
| Market | United States |
| Language | English |
| Media Type | Internet Ad / Banner |
| Length | 30 Seconds |
| | |
| --- | --- |
| Creative Director | Derek Little |
| Account Director | John Como |
Story
A rich media ad for the DVD release of Sin City that celebrated the accurate portrayal of Frank Miller's graphic novels.
Concept
True North creative executions strategically meshed character sketches from the graphic novel with video clips from the film depicting the transformation from comic book to live action. Skillfully using the tools provided by Flash, True North reinforced the film as the most faithful comic adaptation of all time and created a visual environment where potential DVD consumers could relive the film's experience.
Problem
Sin City's visually stunning adaptation of Frank Miller's stylized Sin City graphic novels was acclaimed for meticulously mimicing the pulp novel frame by frame. The fan base for this film was comprised of hard-core comic fans and the advertising creative needed to deliver the authenticy and stylization of the Sin City brand.
Result
With an overabundance of video content out there, advertisers are constantly striving to simulate a TV viewing experience on the Web. However, the majority of advertisers still default to video in a square box, simply repurposing TV commercials as a pre-roll ad for the sake of video inclusion on the Web. With the ubiquity of Flash and the video capabilities in Flash 8, agencies have the ability to utilize video as a creative element within a creative experience. Video no longer has to be a square box, but can now be a well-meshed creative element grabbing the users attention, directing the user as a navigational guide pointing to particular interactive elements of the ad, and engaging the users with the advertiser's brand. True North's Sin City campaign sets the standard for using the power of Flash to integrate video as a creative element.