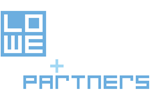 Lowe and Partners,
London
Follow
Update
60 Sloane Avenue
London SW3 3XB
United Kingdom
Phone: (+44) 20 7584 5000
Fax: (+44) 20 7823 8429
Morrisons - "Up Your Street" - DLKW Lowe
Up Your Street
Morrisons
Morrisons
DLKW Lowe
United Kingdom
Up Your Street
Product Category
Food
Media Type
Outdoor / Out of Home
Awards
Epica Awards, 2014 (Bronze Campaign) for Retail Services
Kinsale Shark Advertising Festival, 2014 (Bronze) for International Poster

Story
DLKW Lowe today reveals a new London-based campaign for Morrisons supporting the launch of the Morrisons.com home delivery service now available for Londoners.
The prominent OOH 'Up Your Street' campaign highlights seven well-known London neighbourhoods and playfully features a food product within the name. Pun-lovers will enjoy 'Mornington Cressent', 'West Mincester', 'Lime House', 'Piccalilli Circus', 'White Chapple', 'Finsberry Park' and 'Tottenham'.
The campaign promotes the recent roll-out of Morrisons.com deliveries available to customers in North London (in this case North of the river), as part of a nationwide phased roll-out of the service. Morrisons.com plans to extend to South London in 2015.
The 'London' campaign launches today in 96"/48"/6" sheet OOH sites across the capital.