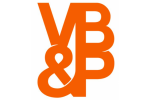 Venables Bell & Partners,
San Francisco
Follow
Update
201 Post Street
San Francisco, California 94108
United States
Google Search - "Martin Van Buren" - Venables Bell & Partners
Martin Van Buren
Google Search
Google
Venables Bell & Partners
United States
Google Search
| | |
| --- | --- |
| Product Category | Search Engines |
| Language | English |
| Date of First Broadcast/Publication | November 21, 2012 |
| Media Type | Television & Cinema |
Story
Search has gone mobile. In order to cement their place atop this new and ever more competitive field, VB&P produced a campaign to promote the new Google search app for phones and tablets. The result is a pair of films that dramatize humorous use cases. Each spot finds the protagonist in a predicament. They need relevant information fast. So they fire up the speech-activated Google search app on their mobile device and get the knowledge they need right there on the spot. In "Martin Van Buren," a busy mom discovers what the Eighth President of the USA looked like, so she can dress her daughter up accurately for a school event.