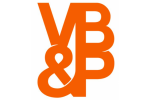 Venables Bell & Partners,
San Francisco
Follow
Update
201 Post Street
San Francisco, California 94108
United States
eBay Motors - "BUILT" - Venables Bell & Partners
Venables Bell & Partners
United States
BUILT by eBay
Product Category
Online Retail, E-store
Date of First Broadcast/Publication
July 16, 2012
Media Type
Branded Content
Length
143 Seconds
Awards
Cannes Lions International Festival of Creativity, 2013 (Bronze Lion) for Websites & Microsites: Retail And E-Commerce, Incl. Restaurants
CLIO Awards, 2013 (Bronze) for Digital/Mobile

Story
The eBay "BUILT" web series for eBay Motors challenged four garages to each build an amazing vehicle (purchased from eBay) using only parts bought from eBay. The transformed cars were then auctioned off for charity, raising over $100,000.