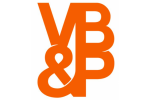 Venables Bell & Partners,
San Francisco
Follow
Update
201 Post Street
San Francisco, California 94108
United States
Pacific Gas & Electric Company - "Standby" - Venables Bell & Partners
Standby
Pacific Gas & Electric Company
PG&E Corporation
Venables Bell & Partners
United States
We can do this
| | |
| --- | --- |
| Product Category | Energy & Water Authorities, Utilities |
| More Information | http://www.wecandothis.com |
| Market | United States |
| Date of First Broadcast/Publication | November 5, 2007 |
| Media Type | Television |
| Length | 31 Seconds |
| | |
| --- | --- |
| Creative Director | Paul Venables |
| Associate Creative Director | Tom Scharpf |
| Art Director | Lauren Weinblatt |
| Copywriter | James King |
| Account Director | Kate Jeffers |
| Account Executive | Lindsay Cole |
| Account Executive | Gwynne Teass |
| Agency Producer | Stacey Higgins |
We can do this
Story
This campaign focuses on showcasing PG&E as a forward-looking company by demonstrating its commitment to a clean energy future by not only taking steps as a company to meet this challenge head on, but also by empowering customers to do their part. This campaign will be highly visible in TV and radio commercials, newspaper ads, online banners (on numerous websites in addition to the pge.com home page) and a solar-powered outdoor billboard on Highway 101 in San Francisco that gives back to the grid. Customers whose interest is piqued by this advertising can learn more about clean energy at www.pge.com/wecandothis, a microsite that includes additional information about PG&E programs, and web videos from PG&E employees.
Concept
To demonstrate PG&E's commitment to a clean energy future, we produced advertising that stripped away the corporate veneer and showed the programs or steps PG&E is taking in the most authentic way.
Problem
To educate customers to the environmental programs that Pacific Gas & Electric is involved along with give them tools to take action.
Result
In the first 6 weeks of the campaign running, we are receiving national press along with garnering attention from political organizations. One organization even expressed interest working with us on a future project.