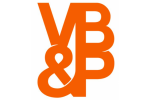 Venables Bell & Partners,
San Francisco
Follow
Update
201 Post Street
San Francisco, California 94108
United States
AVOIDING THAT GROWN UP THING.
October 16, 2012
It's not every day we get to encourage immature behavior, but when it happens, we get excited. Particularly when it makes national news. The New York Times got wind of our new Slim Jim work that is launching this week in a story highlighting the brand's partnership with Electronic Arts. The article made the front page of the business section and includes quotes from our very own Jonathan Byrne explaining how our Slim Jim Man Medicine campaign is "not just about manliness, it's also bucking responsibility. Avoiding that grown-up thing is a big part of it." Check out the new work here.