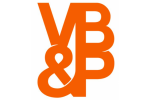 Venables Bell & Partners,
San Francisco
201 Post Street
San Francisco, California 94108
United States
Phone: 415-946-5918
Country Phone Code: 1
WHOA, WHOA BIG FELLA.
November 2, 2012
There's a reason why people generally choose a house cat over a house pony. In VB&P's holiday effort for eBay, an overly ambitious Dad learns that lesson the hard way when he attempts to give his little angel the ultimate holiday surprise.  Thankfully, Mom swoops in to save the day with a little help from eBay mobile.