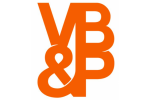 Venables Bell & Partners,
San Francisco
Follow
Update
201 Post Street
San Francisco, California 94108
United States
SETTING RECORDS.
December 19, 2011
I guess you could say Christmas has come a little early for our clients eBay and Audi. eBay's CEO John Donahoe recently told the Wall Street Journal that they're off to a record holiday shopping season with some eBay merchants reporting a 15% increase in sales on Black Friday. The company also reported a record Cyber Monday, with PayPal seeing a 514% increase in payments made on its mobile devices. Overall, Coremetrics said eBay shoppers purchased 2½ times as many items using its mobile app, eBay Mobile.
Things are moving right along for Audi too. Not only did the car brand report a record year for sales a month ahead of schedule, but transaction prices are $5,000 higher this year than last year with its higher-end models (A6, A7, A8) representing 27% of the sales mix (up from 15% three years ago). Impressed yet?