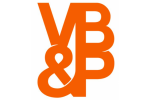 Venables Bell & Partners,
San Francisco
201 Post Street
San Francisco, California 94108
United States
Phone: 415-946-5918
Country Phone Code: 1
MVB.
November 28, 2012
We've all heard of Martin Van Buren. But did you know he looked like a homeless Santa? This mom does, thanks to the Google Search app. Now she can send her kid to school looking like a 19th century lunatic for Dress Like a President Day. Good luck with that, sweet cakes.