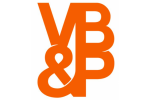 Venables Bell & Partners,
San Francisco
Follow
Update
201 Post Street
San Francisco, California 94108
United States
LABYRINTH.
January 12, 2012
This week we launched our first work for Google in the form of a video that re-imagines the game of labyrinth as a massive handcrafted version of Google Maps. The game-like structure of the piece showcases many fun things about Google Maps that you may not know existed, while also illustrating that getting from point A to B can be a journey of unexpected fun and exploration. Read here what Google has to say about it.