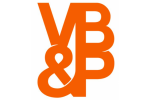 Venables Bell & Partners,
San Francisco
Follow
Update
201 Post Street
San Francisco, California 94108
United States
THE UNSTOPPABLE ONE.
January 13, 2012
Tragic hero, check. Arch nemesis, check. Epic battleground, check. No, these aren't the ingredients for another Harry Potter sequel. It's simply our latest spot for Audi quattro™, the world's top selling AWD system. To pay tribute to its 30-year legacy, we turned to one of the all-time classics in American literature for inspiration. Filmed on location in Alaska in sub-zero temperatures, the aptly titled "Ahab" re-imagines Herman Melville's epic struggle between obsessed sea captain and elusive white whale to bring the legend of quattro to life. If you watch closely, you may even find quite a few hidden references to the timeless tale. Along with TV, additional episodes are running online. Watch them all here.