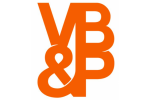 Venables Bell & Partners,
San Francisco
Follow
Update
201 Post Street
San Francisco, California 94108
United States
TALENT SCOUT.
December 5, 2012
We're excited to announce that VB&P has hired David Perez as a creative recruiter. David joins us after spending time at AKQA and Leo Burnett. In addition to recruiting, he's curated and developed multi-office programs for the best and brightest emerging creatives, and, while at Leo Burnett, hosted a Twitter-fueled video series entitled #askdavid, as well as the David On Demand web series at Cannes.
On top of his love for talent and agency culture, David is a father to two very obese cats named Pee Wee and Dotty. They are also excited about this news. You can email these cats at david.perez@venablesbell.com. Or, if you want to work with us, you can email David there too.