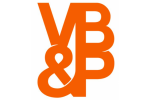 Venables Bell & Partners,
San Francisco
Follow
Update
201 Post Street
San Francisco, California 94108
United States
ONE MILLION DOLLARS.
December 18, 2012
As part of VB&P's continued volunteer efforts for the March of Dimes, we created this video that was shown at their star-studded annual dinner in LA. Narrated by Jason Bateman, produced by VB&P's Lumberyard and directed by Christian Amundson, a VB&P office space winner, the film interviews parents affected by prematurity. We think it hits a chord and the event's attendees like Megan Fox, Reese Witherspoon and Robert Downey Jr. did too. The film helped raise $1.1 million within the first 15 minutes of being shown.