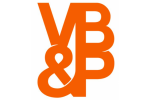 Venables Bell & Partners,
San Francisco
Follow
Update
201 Post Street
San Francisco, California 94108
United States
QUICK, FIND THE COMMERCIAL.
January 26, 2012
These days, it's not about when advertisers pre-release their Super Bowl commercial – it's about how. To put a twist on this year's Superbowl pre-release, we created an interactive game on Facebook called, "Race the Light," where we release 60 one-second clips of our Audi Super Bowl commercial. The mission of the game is to find all 60 clips (which are hidden) before time is up. If you succeed, then you unlock the full commercial and can enter a contest for a trip to the Audi Sportscar Experience. So click here to see if you're up to the challenge.