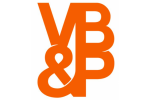 Venables Bell & Partners,
San Francisco
Follow
Update
201 Post Street
San Francisco, California 94108
United States
GOOGLE AND AUDI RUN OFF TOGETHER.
January 22, 2013
Today we launched a new piece for not one, but two of our clients: a collaboration between Google and Audi. Highlighting the fact that Google Maps now powers the maps in Audi's navigation systems, the film follows an Audi A4 as it makes its way through the streets of San Francisco as seen in the frozen worlds of Google Earth and Street View. The couple behind the wheel make a handful of stops before heading to their final destination: their own impromptu wedding at Muir Beach. Oh, and about those pitstops: you can't have a wedding without something old, something new, something borrowed, and something blue.