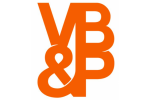 Venables Bell & Partners,
San Francisco
Follow
Update
201 Post Street
San Francisco, California 94108
United States
PAUL ON THE HOTSEAT.
February 21, 2012
Our fearless leader Paul Venables was featured this week in the San Francisco Business Times. Read about how he got his start as an entrepreneur and his aspirations as a girls softball coach here.