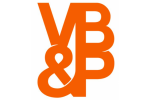 Venables Bell & Partners,
San Francisco
Follow
Update
201 Post Street
San Francisco, California 94108
United States
MEATSTICKS FOR 500, ALEX.
February 22, 2012
Even Alex Trebeck can't get enough of our meatsticks. Jeopardy featured our Slim Jim campaign tagline "Made From Stuff Guys Need" as one of their questions. Someone even got it right.