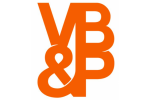 Venables Bell & Partners,
San Francisco
Follow
Update
201 Post Street
San Francisco, California 94108
United States
FROM TWITTER TO TV.
March 21, 2012
In new campaign for the Audi R8, we revived the "#WantAnR8″ hashtag twitter contest, attaching it to the end of the TV spot "Once Upon a Time." The spot highlights the iconic R8 and its impact on the world from the red carpet of Iron Man 2 to the aforementioned hashtag, which has been tweeted more than 75,000 times since the campaign's launch in 2011. Want to get behind the wheel of one? Tweet #WantAnR8 and you just might.