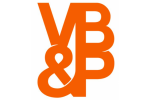 Venables Bell & Partners,
San Francisco
Follow
Update
201 Post Street
San Francisco, California 94108
United States
WORKIN' FOR THE WEEKEND.
April 2, 2012
As part of a continuing effort to be, "on the driver's side," VB&P is helping 76 pay tribute to the weekend warrior spirit and remind drivers that their local 76 station is the perfect place to stop and fuel up for your weekend whether you're headed to the beach, Vegas or the hardware store. Our new television spot stirs the weekend warrior within while digital out-of-home and online placements feature a real-time countdown that reminds drivers their next weekend is right around the corner. Check it out below.