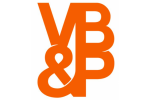 Venables Bell & Partners,
San Francisco
Follow
Update
201 Post Street
San Francisco, California 94108
United States
THE BIN IS BACK.
April 23, 2012
This week eBay reprises their beloved "Mom Jeans" duo in a funny and heartwarming pitch to remind daughters and sons everywhere not to forget their moms this Mother's Day. The web film "Susie's New Place" finds daughter Susie in her first solo apartment when empty-nested Mom shows up to take charge of her life. Chances are you'll spot a little of your own mom here. This video greeting card reminds us that unforgettable moms deserve to be showered with unforgettable Mother's Day gifts from eBay.
Directed by VB&P Creative Director Lee Einhorn, this not only marks VB&P's first long-format web film, but it is also the first all-internal integrated production by VB&P's Lumberyard. Look out Hollywood.