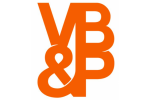 Venables Bell & Partners,
San Francisco
Follow
Update
201 Post Street
San Francisco, California 94108
United States
Paul 2.0.
May 1, 2012
This week, VB&P welcomes Paul Birks-Hay as the agency's director of client service. Paul joins VB&P after serving as managing partner at AMV.BBDO in London, where he helped win, lead and grow key accounts like Mercedes-Benz, British Telecom, Sainsbury's Supermarkets, Capital One, Guinness, Department of Health (tobacco control), Royal Mail, Diageo (anti-binge drinking), London Tourist Board, Wrangler Jeans and Pepsico. We are ecstatic to have someone who brings a wealth of experience in helping to grow one of the top creative agencies in Europe. His love of great work and his understanding of the importance of culture make him a perfect fit for VB&P.