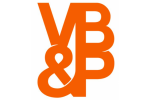 Venables Bell & Partners,
San Francisco
Follow
Update
201 Post Street
San Francisco, California 94108
United States
WHERE'S WAYNE?
May 14, 2012
This week Wayne Gretzky stars in an epic battle of wills in our new Mobile Mini TV spot. Watch here as one woman goes to extreme measures to make sure her husband's prized life-size cut out of the hockey legend doesn't follow them to their new home. Guess who wins?