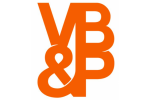 Venables Bell & Partners,
San Francisco
Follow
Update
201 Post Street
San Francisco, California 94108
United States
OTHER-WORLDLY.
May 15, 2012
In our latest for Audi, we get inside the mind of a young girl to see why she thinks her dad's an alien. You gotta hand it to her—she makes a pretty good case.